Married during the pandemic (2020 or 2021)? Want a Honeymoon Do-Over?
---
Were you a pandemic bride and groom? Did you have to postpone your dream honeymoon? Let's take care of that now!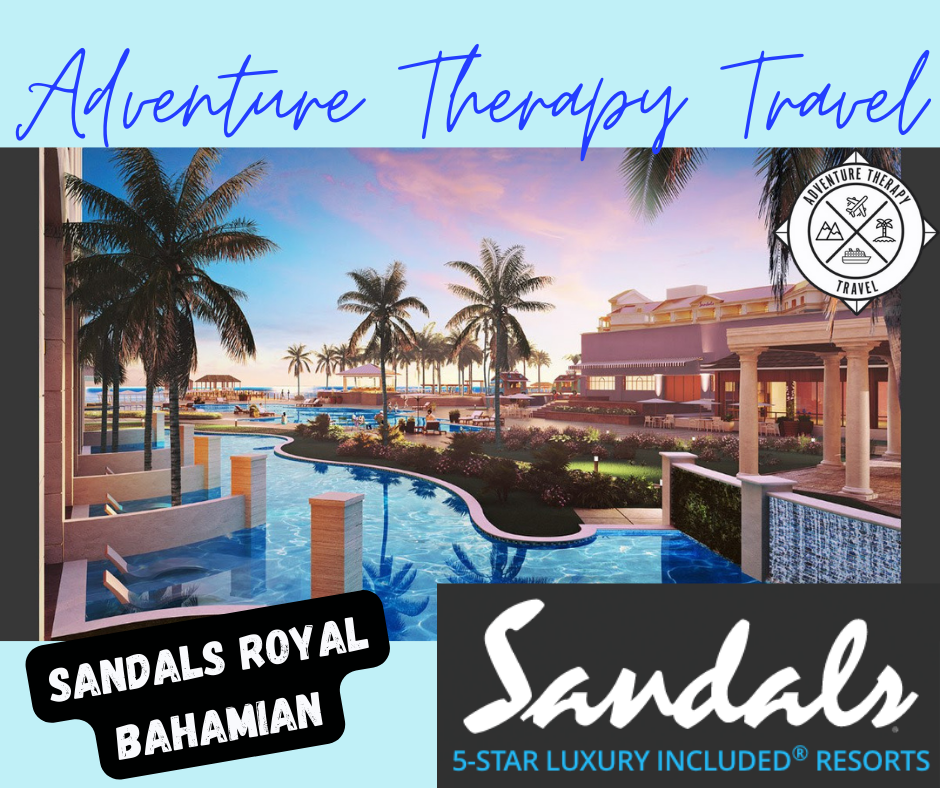 Honeymoon Do-Over Offer at Sandals Royal Bahamian
Sandals is offering couples married during 2020 and 2021 the opportunity to have their dream honeymoon! Yes, it is a honeymoon do-over! Getting married during the pandemic was stressful. It was hard to plan anything, especially a honeymoon. But, we are ready to help send you to paradise now!
The offer is simple, when we book your 7 night stay at Sandals Royal Bahamian Resort, you get 2 nights free, so you only have to pay for 5 nights. The room has to be booked by January 31, 2022,  so, we need to start working on your trip as soon as possible. After booking, you will need to provide a copy of your marriage certificate/license to your Adventure Therapy Travel advisor as soon as possible so we can send it to the correct people at Sandals, then they will adjust the price to reflect the offer.  This has to be done within a short time period after booking, so find your proof of marriage and contact us today to get started on your honeymoon do-over!
7 nights in paradise for the price of 5!
You will stay at Sandals Royal Bahamian - an all-inclusive, adults-only resort for 7 nights, but only pay for 5! What is included?
Meals and snacks - they have 10 restaurants and 3 food trucks
Beverages
Water Activities - Hobie Cats, kayaks, wind surfing, paddle boards, snorkeling, water trikes, sailboats, PADI certified scuba, 
Entertainment - live shows, white nights, Caribbean nights, live bands, piano bar, carnival nights, and more
Land Activities - lawn chess, basketball, tennis, shuffleboard, table tennis, pool tables, and more
State of the Art Fitness Center
There are also some optional activities that are definitely worth considering. We can help you book these before your trip.
Red Lane Spa is an amazing place to spend some time
Local Excursions and Adventure Tours - these range from exhilarating to sedate
Candlelight Dinner for 2 - on the beach, in the garden or on your terrace


You got married during a pandemic with all that entails - limited guest list and limited options for a honeymoon. But, what can you do?
We can't do much about the wedding guest list, but we can help you with the honeymoon. Let's plan your trip to Sandals Royal Bahamian today!
This is only for Newlyweds Married in 2020 and 2021!
If that is you, grab your marriage license and your calendar and let's start planning your honeymoon do-over now!