10 Items I Don't Travel Without
---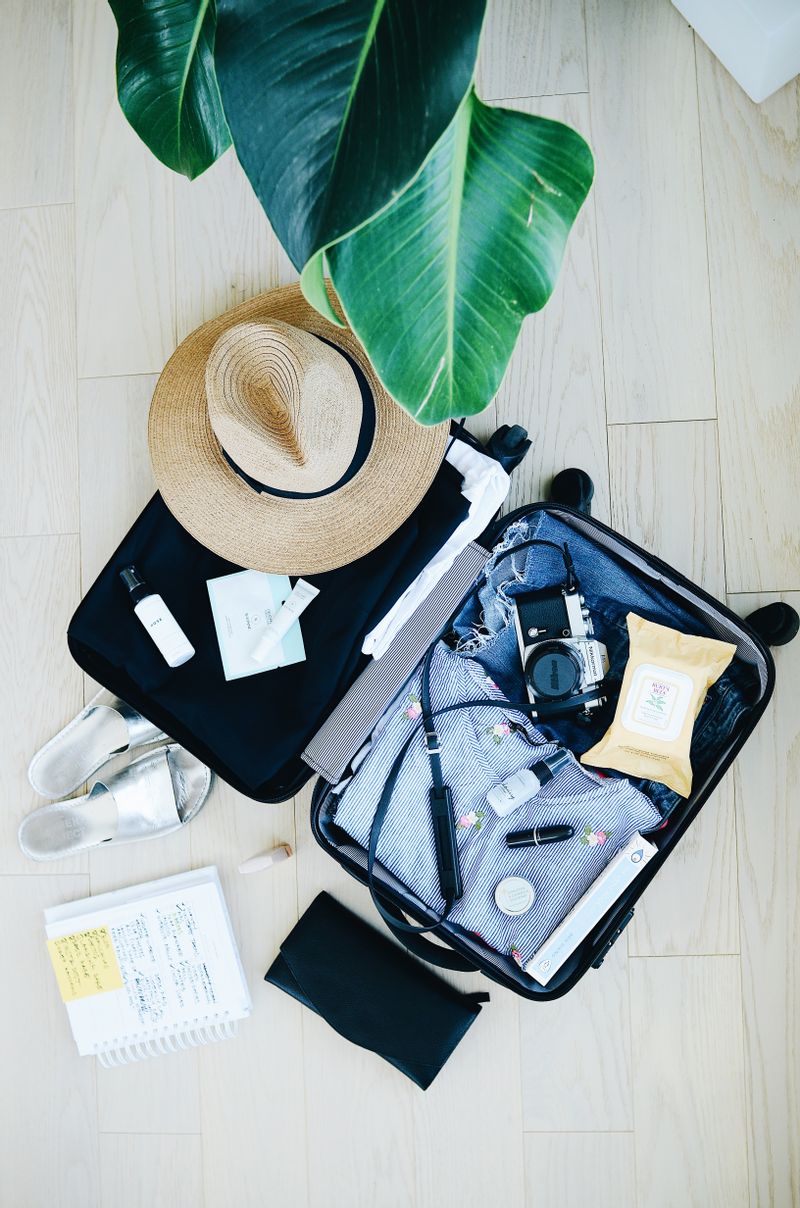 As an avid traveler, I take packing seriously. Being organized as I begin a trip sets the tone for how the trip will go. Knowing that I have everything I will need in a place I can easily find it puts me at ease as I embark on another great adventure. Whether I'm heading out of town just for an overnight or I'm off on an international trip, there are certain items I don't leave home without. Here are my top 10!
Packing Cubes - Being organized on a trip is important. You need to know you have everything you will need and won't find yourself in a strange place trying to hunt down some essential item. Using packing cubes keeps me organized! I pack the same type of items in different cubes - daywear outfits in one, evening outfits in a second, pajamas in a third, undergarments in a fourth. Shoes go in their own bags. In addition to being organized, the bags help my clothes arrive less wrinkled. This works best if you pack them full, but not bursting at the seams. I like the Veken packing cubes from Amazon. I have two sets of these because longer trips require more bags.

Hydration boosters - Travel can make you feel dry, so I always carry a small tube of lotion and a lip balm in my liquids bag. I also carry a tiny portable humidifier that works by placing it in a bottle of drinking water and placing it on the table beside your bed in your hotel.

Charging Tower - We all travel with multiple devices that need to be charged - phone, earbuds, smart watches, tablets, etc. Resort rooms & especially cruise ship rooms never seem to have enough outlets to plug everything in within close proximity. Having things charging all over the room, or having to unplug lamps, etc in order to charge a device is inconvenient and inefficient - not to mention a trip hazard! I always have a charging tower in my bag with both USB-A and USB-C ports so that I am certain I can charge all of my devices conveniently. This is one of the ones I personally use. Actually, I have them beside each bed in my house, it makes everyday life more efficient as well, and my guests really appreciate it!

Boredom busters for the plane, layovers and long transportation rides - Obviously I take my phone, but I also like to take my laptop, a book, a small notepad or notebook, pen and pencil, and something to read. I like to have choices. Sometimes the best ideas pop up when sitting in an airport or on a flight and I want to have a notebook to make notes. I'm old school, I still like to read an actual book and write with a pen/pencil in an actual notebook. I know it would take less space to do it on my phone, but to each their own!

TSA Approved Carry On Liquids Bag - Since the TSA liquids rule went into effect, I packed all of my travel size liquids into a quart size plastic slider top bag from the grocery store and just hoped it would stay closed in my carry-on or personal bag and I wouldn't arrive with a huge mess. But several years ago I found these amazing heavy plastic bags with a real zipper top and haven't turned back. I love that all of the liquids stay put and that you can leave it packed and just replace what needs to be at the end of a trip.

Wrinkle Release Spray and plastic hangers - I really don't like ironing, not in my everyday life and not on vacation, so I pack a couple of travel size bottles of wrinkle release spray. When I get to my room, I unpack, hang my clothes on hangers, spray them with the wrinkle release spray and let the magic happen!

RFID Passport Wallet - I always carry my passport with me when I travel, even domestically, especially if I am flying. I always use an RFID passport wallet to protect my personal information. Traveling is amazing, but you have to be smart. Protecting your identity on a trip is vital. This passport wallet does the trick!

A Tote Bag or Backpack - When you fly, you are typically allowed a carry-on and a personal item. My personal item is always a tote bag or a backpack. I put my small purse inside my personal bag for the flights, along with other things I may want to have access to during the flight or on transportation between the airport and my hotel/resort. Maximize your space!

Portable Power Bank - When we travel, our phones are our cameras as well as our entertainment on flights, so having a portable charger is extremely important. You need one you can keep in your bag for quick access and with a lot of charge. I don't travel without one…or two. And don't forget the charging cords!

Medicine/First Aid Kit - I take a little mini-pharmacy with me, not just my prescription medication, but any over-the-counter medication and first aid items that I might need. Purchasing ibuprofen or allergy medication at a resort or on a cruise ship can be pricey and sometimes hard to find. And if you are in a foreign country, it is unadvisable to purchase any medications there for several reasons. It may not be the medication you are used to at home, you don't know how your body will react to it and the whole point of taking the medications with you is to avoid medical emergencies!
Several of these and more of my travel must-haves can be found on the list of recommended travel products on our website!